Meet Our Physicians
Jake Breeding, MD, FACS
Practice/Procedures
Screening and Therapeutic Colonoscopy and Upper Endoscopy
Laparoscopic Gallbladder Surgery
Laparoscopic Appendectomy
Laparoscopic Anti-reflux Surgery (Nissen)
Laparoscopic Splenectomy
Laparoscopic Colon Surgery
Laparoscopic and Open Hernia Surgery
Hemorrhoid Treatment Surgery
Breast Surgery and Biopsies
Thyroid and Parathyroid Surgery
Trauma Surgery
Education
M.D.
University of Kansas
Wichita, KS
Residency
University of Kansas
Wichita, KS
Certification
Board Certified in General Surgery by the American Board of Surgery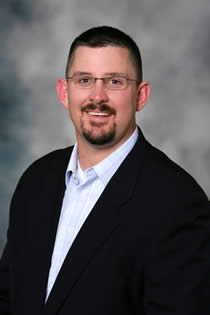 Dwane Beckenhauer, MD
Practice/Procedures
Diagnostic and Therapeutic Endoscopy and Colonoscopy
Breast Surgery Including:
Breast Conservation
Sentinel Node Biopsy
Laparoscopic Appendectomy
Laparoscopic Anti-reflux Surgery
Laparoscopic Gallbladder and Biliary Surgery
Laparoscopic Herniorraphy
Laparoscopic Colon Surgery
Minor Office Procedures – Biopsies and Skin Lesions
Hemorrhoid Surgery
Thyroid and Parathyroid Surgery
Trauma Surgery
Wound Care
Education
M.D.
University of Kansas
Kansas City, KS
Residency
University of Kansas
Kansas City, KS
Certification
Board Certified in General Surgery by the American Board of Surgery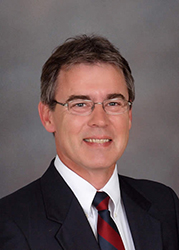 Stacy Jones, MD
SRHC Welcomes Stacy Jones!
Dr. Jones received her medical degree from the University of Kansas Medical School in Kansas City, KS and attended undergraduate at Pittsburg State University. She completed her residency at Marshall University in Huntington, WV.
Dr. Jones joins Drs. Breeding, Beckenhauer and Klaassen with Salina Regional Surgical Associates, providing skilled care in general surgery, endoscopy, trauma and wound care. Dr. Jones will also perform procedures at SRHC's Vein Clinic.
Justin D. Klaassen, DO
Practice/Procedures
Diagnostic and Therapeutic Colonoscopy
Breast Surgery Including:
Breast Conservation
Sentinel Node Biopsy
Carpal Tunnel
Laparoscopic Appendectomy
Laparoscopic Anti-reflux Surgery
Laparoscopic Gallbladder and Biliary Surgery
Laparoscopic Herniorraphy
Laparoscopic Colon Surgery
Minor Office Procedures –
Biopsies and Skin Lesions
Hemorrhoid Surgery
Thyroid and Parathyroid Surgery
Trauma Surgery
Wound Care
Education
M.D.
School of Osteopathic Medicine & Surgery
Des Moines, IA
Residency
Michigan State University
Genesys Regional medical Center
Grand Blanc, MI
Board Eligible
General Surgery