Sleep Disorders Center
Wake Up to a New You at Salina Regional's Sleep Disorders Center
To really enjoy the good life, we need a good night's sleep. Sleep helps our bodies recharge — both mentally and physically — for optimal health. Yet every night, more than 47 million of us don't get the rest our bodies need. Maybe it's snoring loudly, gasping, a 'creepy-crawly' sensation in the legs or frequently waking up at night.

Salina Regional's Sleep Disorders Center, located in the lower level of the Salina Medical Arts Building, can help. Here, people come to find solutions to sleep problems that plague them – affecting their lives in a very real way.

Salina Regional's Sleep Disorders Center, an American Academy of Sleep Medicine certified testing area, offers state-of-the-art equipment to monitor and record your sleep activity. Our technicians process and score the sleep data and a sleep physician analyzes and provides a report back to your doctor to determine the best treatment possible.

A simple visit to our sleep center will start you on the path to a good night's sleep. Call (785) 452-7649 for more information.
Helpful Links
Kent Berquist, M.D.
Sleep Disorders Center Medical Director
Salina Regional Pulmonology, Critical Care & Sleep Medicine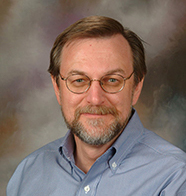 Sleep Disorders Center
520 S. Santa Fe Ave, Lower Level
Salina, KS 67401
(785) 452-7649