Virtual Tour
The Morrison House has comfortably served guests since 1993, when the newly renovated home was opened. This home away from home is located at 513 S. Eighth Street in Salina, Kansas.
Established in November 1993 as a vision of Mrs. Diana Lee, the home was eventually named after long time friend of Salina Regional Health Center, Rebecca A. Morrison. Mrs. Morrison is a charter member of both the Salina Regional Health Foundation Board of Trustees and Salina Regional Health Center. This is a natural extension of her 32 years of service to Asbury-Salina Regional Medical Center and Asbury Foundation's Board of Trustees.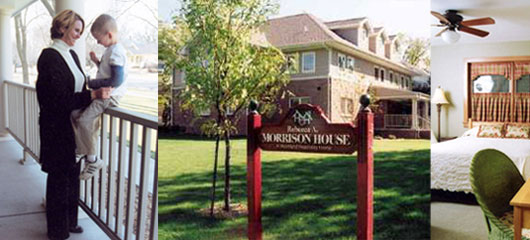 The Morrison House
513 South 8th Streeth, Salina, KS 67401. (785) 452-7500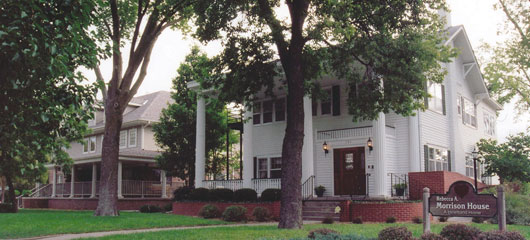 The home is named for Rebecca A. Morrison, trustee emeritus at Salina Regional Health Center. The original home opened in 1993.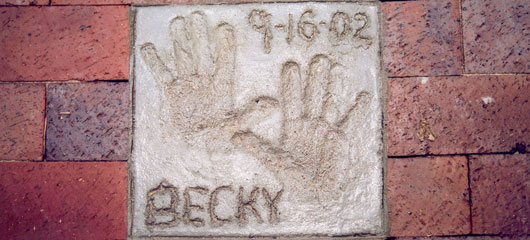 The new addition opened in 2002.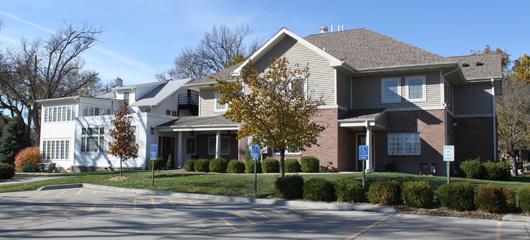 The guest registration area is in the atrium connecting the two homes.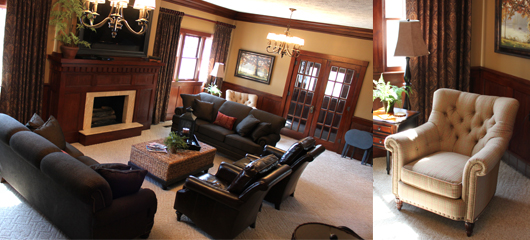 Each home has its own inviting living room.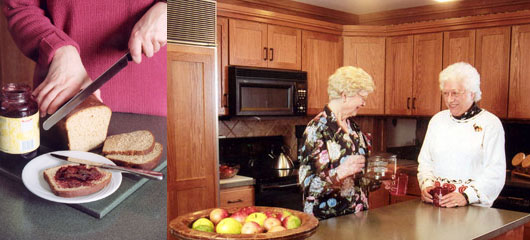 The fully-equipped kitchens provide a place to cook your own meals.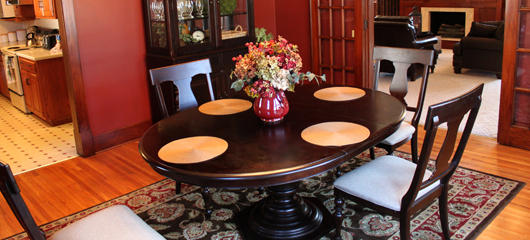 The dining rooms provide a place to eat the furnished breakfast, snacks or a meal you have prepared.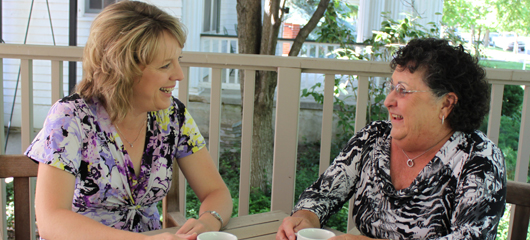 Covered porches and a gazebo offer guests additional places to unwind.
Some of the bedrooms provide enough room for multiple guests. Bed and bath linens are provided.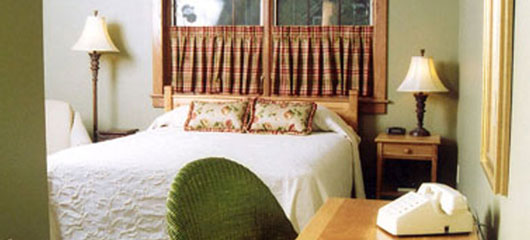 Each bedroom has its own phone, answering machine and clock radio. Many of the rooms are handicapped-accessible.
For more information, contact Lisa Hoffman, Manager. (785) 452-7500 or email her at lhoffman@srhc.com. Sorry, no reservations accepted.