Welcome to My Health Portal
My Health Portal is an online service of Salina Regional Health Center and its affiliates. The portal is one of the latest technology enhancements implemented that empowers patients to take an active role in managing their health.
The service grants patients access to their latest lab and x-ray test results, prescription lists, billing information, physician progress notes, discharge summaries and upcoming appointments. Proxy access also may be given so that parents, guardians, spouses and other caretakers can use the portal to manage care for a loved one.
All portal passwords are encrypted and URLs are re-written to keep this information protected.
My Health Portal serves the following facilities and clinics:
Salina Regional Health Center
SRHC Physician Practice Management
Salina Regional Surgical Associates
Salina Women's Clinic
Salina Regional Emergency Physicians
The Heart Center
The Vein Clinic
Salina Regional Endocrinology
Salina Regional Podiatry
Salina Regional Orthopedics
Salina Regional Gastroenterology
Salina Regional Pulmonary, Critical Care & Sleep Medicine
Salina Regional Sports Medicine
Salina Pediatric Care
COMCARE
Salina Regional Urgent Care Clinic
Salina Regional Neurosciences
Salina Regional Neurosurgery
Salina Regional Oncology
Hospitalist Services
Veridian Behavioral Health
Lindsborg Community Hospital
Cloud County Health Center
Family Care Clinic
Family Health Care Clinic
Memorial Health System
Other Health Portals:

Please use the links below to access portals for:
---
Log in to My Health Portal Set up Your Account
---
MHealth Available in the App Store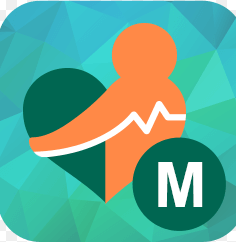 MHealth - the mobile app gateway to our Patient and Consumer Health Portal - is available through the Apple Store and Google Play. MHealth provides patients with secure, convenient access to their health information via their mobile device or tablet. Patients can use the app to review upcoming appointments, check test results, securely message providers, manage home medications, request prescriptions, view discharge instructions, and more.
---
Patient Portal Access for Visually Impaired
Click here for access to the Visually Impaired Patient Portal.