Careers
To apply at Kindred Rehab click here.
Salina Regional Health Centers Annual Nursing Celebration is fast approaching!
Please join the Talent Acquisition Team February 23rd 4-6pm at the Salina Country Club for an evening of celebrating registered nurses; recent & upcoming graduates, as well as experienced nurses seeking employment are encouraged to attend. Learn about compensation & benefits, nurse residency, relocation expenses, free housing for Med/Surg, childcare stipend, student loan forgiveness, clinic ladders program, sign-on bonus and more. You will have the opportunity to visit with nursing leadership about flexible scheduling, culture and professional development. It is a fantastic time to see how takes care of you, so you can care for others. Bring an RN friend and enjoy food, door prizes and a great experience! Contact Tess Modrow for details 785-452-7026.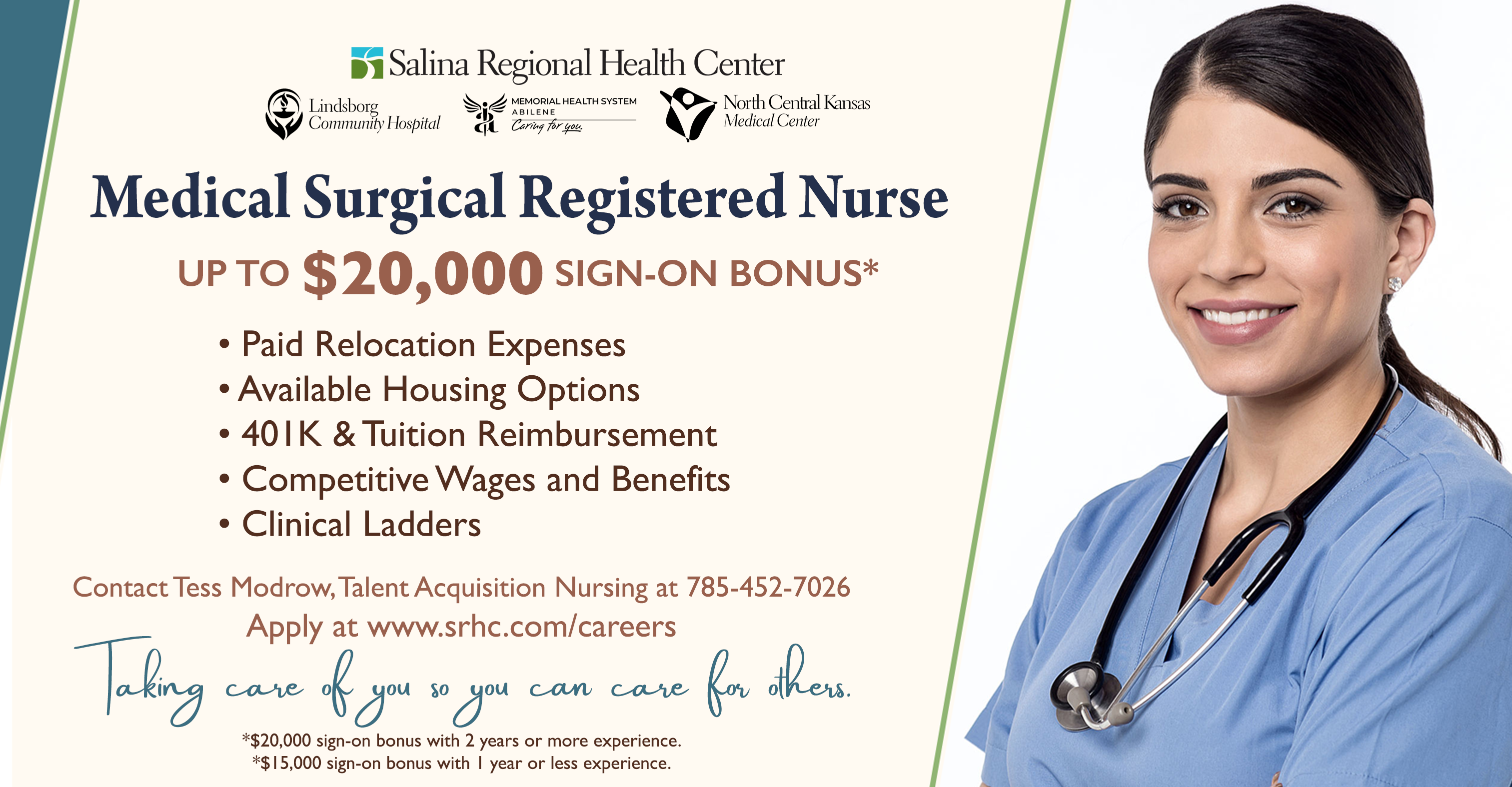 At Salina Regional Health Center, our most valuable resource is our people — each an important member of the Salina Regional family. We know that North Central Kansans seek, and demand, the highest standards in healthcare. Our employees are passionate about being a part of the region's healthcare leader — each is critical to our healthcare process. Armed with the latest medical technology, expertly guided by capable physicians, and made human by our caring, attentive and friendly nurses, staff and employees — all helps ensure our patients get better when they trust us with their healthcare. Every day, and for every patient, so they'll have confidence for the good life.
Good Life, Great Careers | Salina Regional Health Center
We are an Equal Opportunity Employer